Shaft
The classic blaxploitation film, Shaft isn't as exciting and cutting edge as it was in '71, but it's still damn cool. Times have changed, but far less than most people think, and some things never go out of style, like John Shaft.
OK my children, time for a not-so-distant history lesson. People, in general, suck. That's not the history part. It's still glaringly true. You love to separate yourselves by the stupidest things, like the color of your skin. In the '30s, '40s, and '50s, it was hard to find a Negro onscreen (I'm reviewing Shaft, so Negro is the best term) who wasn't a servant. You see Caucasians, who had and still have power disproportional to their numbers in the U.S., were afraid of them, and Hollywood was afraid all those white dollars wouldn't be laid down if those dark people didn't stay in their place—in films anyway. Things began to change in the '60s, slowly, but in that reasonable fashion that might be good in negotiations, but is no fun. It was time for a black man to tell whitey to go fuck himself. Enter John Shaft. He's tough. He's suave. And he takes no shit.
Two parts Film Noir and one part black power, Shaft was made by MGM, but doesn't feel like it. This is a film for a black audience, and if honkiess want to come along, fine. If not, fuck'em. It's filled with everything that defines blaxploitation: a Harlem setting, mainly black characters, many of them street hustlers, weak and corrupt whites, sex, violence, and plenty of sticking it to the man. I love it.
John Shaft, a private dick and friend to the little people, is approached by Bumpy Jonas, a black hood. His daughter has been kidnapped and he wants Shaft to get her back. That means hitting the streets, teaming up with black revolutionaries, gunning down some white thugs, and sleeping with hot chicks of any race.
It gets a little slow at times, and thirty-plus years later, the hip-cat lexicon is likely to draw snickers, but John Shaft is the real deal. The ass-kickings aren't bad, but the movie is more entertaining when the confrontation is verbal.
Mafia Thug: I'm lookin' for a nigger named John Shaft.
John Shaft: Just found him...wop.
Ellie Moore: I love you.
John Shaft: Yeah, I know. Take it easy.
Looks like George Lucas pillaged more than those old serials.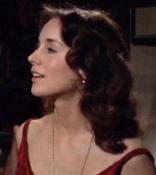 Shaft also has an amusing way of responding to finding the white chick he fucked the night before still in his bed. The only thing that beats that is his reaction to a gangster spitting on him (hint: don't spit on John Shaft).
It's easy to find flaws in Shaft if you look, but with Isaac Hayes's theme playing (Who's the black private dick that's a sex machine to all the chicks? Shaft) and Roundtree defining the term "bad-ass" while still being likable, it's a lot easier to slip into the '70s and get wrapped up in a classic. Can you dig it? Yeah.
| | |
| --- | --- |
| Pride | Shaft has confidence to burn, and you'll want to be him. |
| Sloth | Nada. |
| Avarice | Nada. |
| Gluttony | Nada. |
| Aesthetics | Nada. |
| Surrogate Cruelty | Lots. The man getting hit with a bottle is my favorite, but there're plenty of shootings and fist fights. And one guy gets tossed out a window. |
| Thought | It's useful to see the world from a different perspective. |
| Humor | It has its moments. |
| Lust | Shaft is James Bond turned up a notch. This is the way to live. He's got an on call black girlfriend and picks up white women at the bar (and kicks them out when he's done). |